Eden Lake, Alberta is located just west of stony plain via the Trans-Canada highway and a short trip down range road 20. You can actually see the rotting wooden sign (LAKE EDEN - Drink Coke!) from the highway.
When I was a kid my mom lived just a little further down the range road from lake eden. I only visited in the summer and there's not a whole lot left to do out there but walk around and look at stuff, which is exactly what we ended up doing. I remember fairly vividly - chair lifts, a large building and several cabins filled to the brim with what appeared to be perfectly fine ski equipment.

More recently (and since I've moved to Alberta) I'd been thinking a lot about lake eden, and got to wondering if the ski hill was still there. I google-found my answer via google maps and random facebook blogs about the very site. It was still there! Being interested in urban exploration since day one, I conjured up my friend trent reznor and we took the 2 hour road trip to snap some shots of the place before it disappears from existence completely.

This is the large sign at the driveway "into" the "resort". Clearly it hasn't been updated/looked at/cared for in quite some time. Even the phone numbers are minus an area code, which dates it effectively. We could physically drive about twenty feet down a small slope until we were met with this: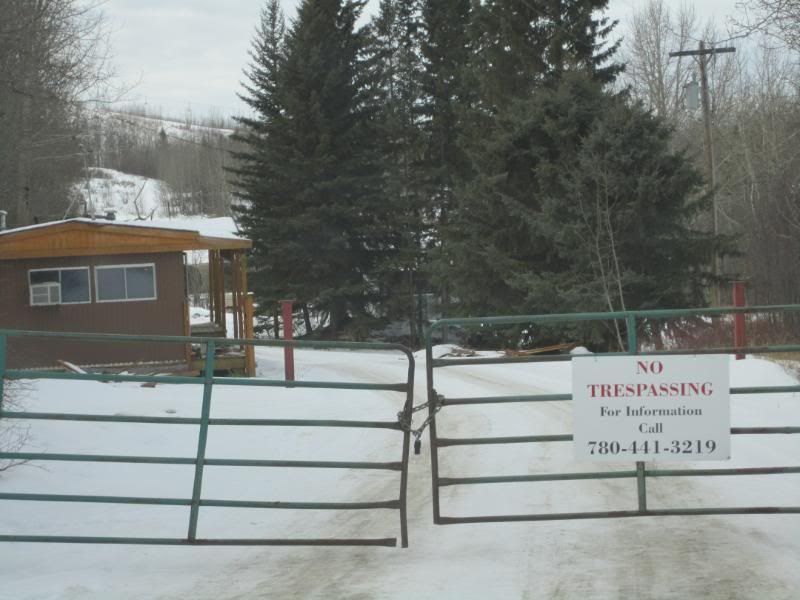 No trespassing, a phone number for "information" (which leads me to believe you phone the number and the person on the other end tells you to go home) and a flimsy padlock. There were a few vehicles on the frozen lake, assumingly ice fishing or something of the like. Oddly throughout our entire trip, trent and I did not meet another single soul....Save for when we were at this very gate heading back to the car....A 20-something male and ditzy girl in a pickup truck asked us what we were doing and if we had seen the no trespassing sign. They didn't seem to care too much that we were there, and the guy was pretty upset that the gate was locked and such, so all in all a perfect photo taking day. Let's go around that gate and start the trip!


This is the first thing you are met with about fifty feet past the gate - a trailer. It looked perfectly fine, except upon closer inspection both doors were open and the windows broken. It was filled with a strange assortment of random trash, clothes, washing machines, and other useless junk. I have no idea what the purpose of this thing is, it looks semi-newer than any of the other buildings here, yet still in complete dilapidation. This is a trend that continues throughout eden lake ski resort.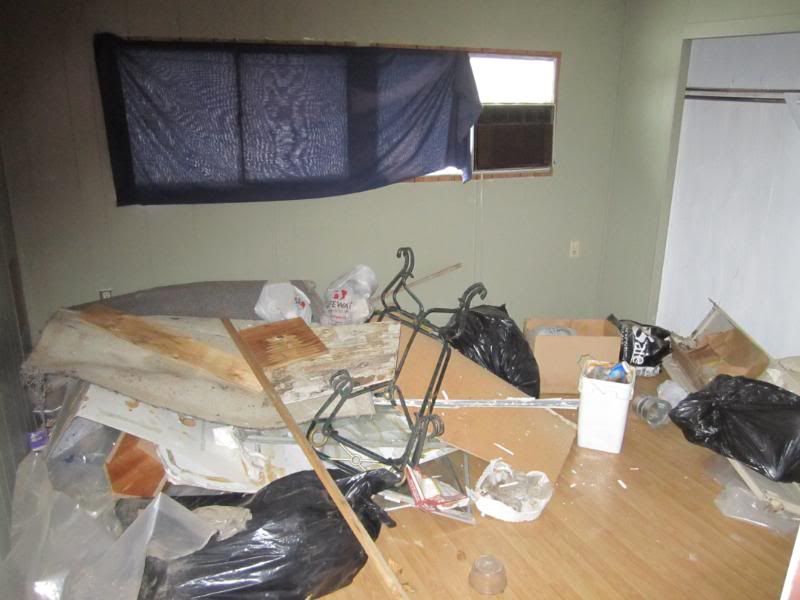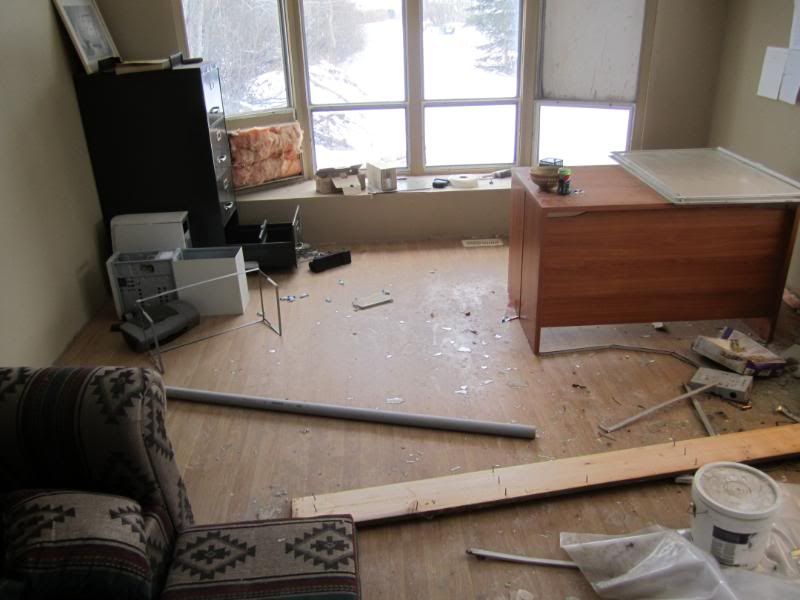 The machinery / construction materials.
Wander down the road a bit further and you see all sorts of stuff you wouldn't expect to see in this kind of place, construction materials and buildings, and machinery...all sitting as if they'd been in the middle of a workday, turned off for lunch and then never returned to. It's almost creepy, but there were no emergencies out here, no end-of-days functions, no reason for this stuff to be left here except owner stupidity. All of the large machinery still had ignition keys left in, all of it looking as though ready to start up work right then and there.
Funny story - One gas generator had a broken key on the side, and absentmindedly I jammed it in the started and turned, and the rusty beast started to turn over. Scared the shit out of me, and trent and I decided to not turn any more machinery keys.
Along with the machinery, there was stacks upon stacks of construction materials - wood piles, insulation, doors, and tools - tons of tools. One construction shack (which was unlocked yet untouched except by the elements) had tools and first aid kits, soaps and all kinds of stuff. A lot of this place looked like it had been renovated, or started to be renovated with new materials and then just left to die out there, like "we ran out of money, oh well. good try."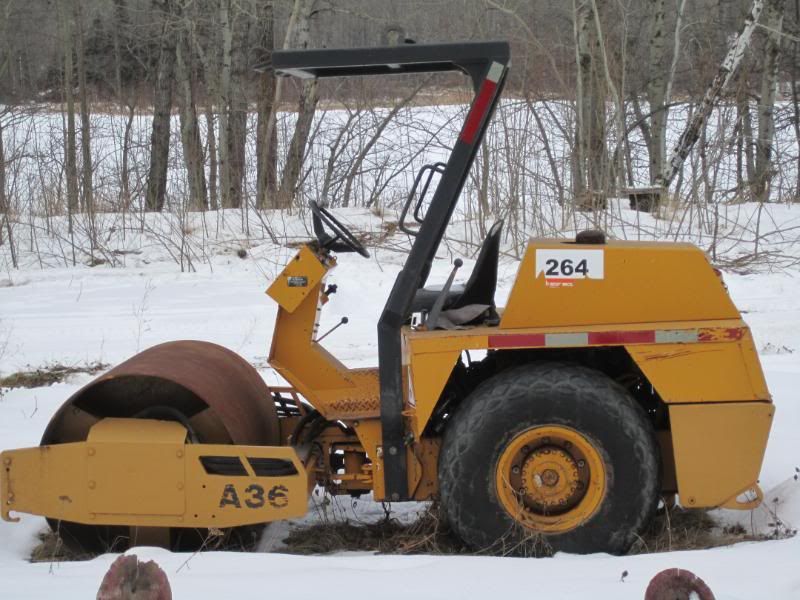 No idea what those giant tubes are for, but there was nine or so of them. I think this used to be a parking lot of sorts as there was still a light pole or two (you know, those parking lot style ones) sticking out of the machinery here and there. On the very edge of the lot you could see the first sign of skiing, the purple poles (all ski equpiment stuff was purple) with giant pulleys and wheels for what I could only assume was the tow rope bunny hill. To the right in the distance is the chalet, and to the righter right are some cabins we checked out first.
The Cabins:


There's five or six, depending on if you count the one that's kind of smashed in, like someone drove a truck into it and then took off. Again there is construction material EVERYWHERE as well as debris of unknown status. Strangely there were two trailers that looked like they'd just been parked there a day ago, but no tracks in the snow to confirm that theory. The cabins were all unlocked (most didn't have doors) and fairly rotting away but we snuck a peek inside a couple of them.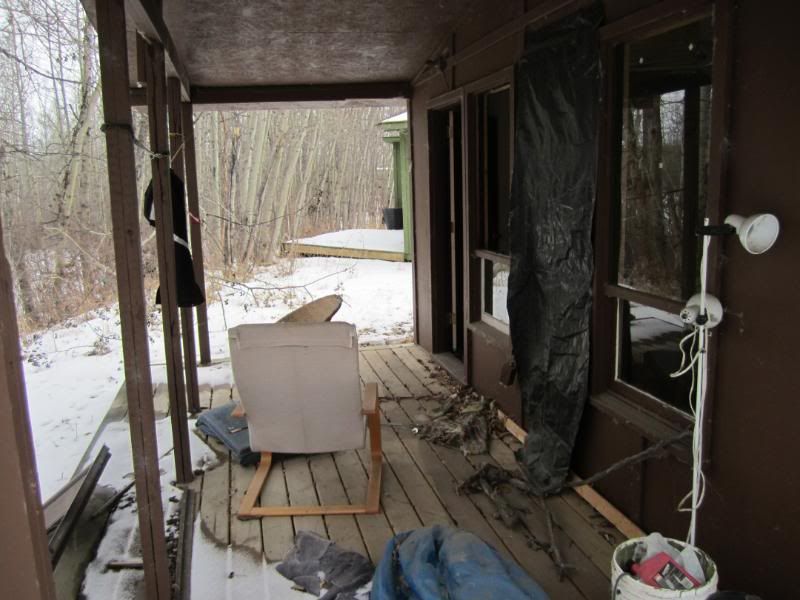 I'm not sure what the point of these cabins were, They all face the lake with large bay windows, they all have one large room and two off-rooms, but no bathroom. There are two outhouses adjacent to them that fills in that gap, though - it must have sucked to stay in the farthest one away because you'd have to walk through five lots just to get to the can. The outdoor, disgusting can.
The first cabin I trekked into was filled to the door with these TV cabinet "armoire" type things. They were in pristine condition while the cabin housing them was rotting away, even the brass and silver handles on the doors were shiny, like new. I have no idea what the point of this manuever was, but I assume it was temporary storage that turned into permanent when the money ran dry.

The next cabin was made up in some makeshift homeless person kind of way. There were several hotplates and propane stoves, a thousand empty propane bottles, bedding, blankets, a lamp or three, a small oldtimey television and about 20 or so VHS movies, of disney variety. There was a well stocked pantry and the fridge USED to have food in it (pretty gross, but there was mustard in there that looked perfectly fine to eat) In the back room of this particular cabin there was personal stuff like glasses and papers, old bibles and pokemon trading cards (tons of pokemon trading cards) As well as another bed and lamp. I don't know if this was left by the original cabin owner or if this was homeless settlement for someone.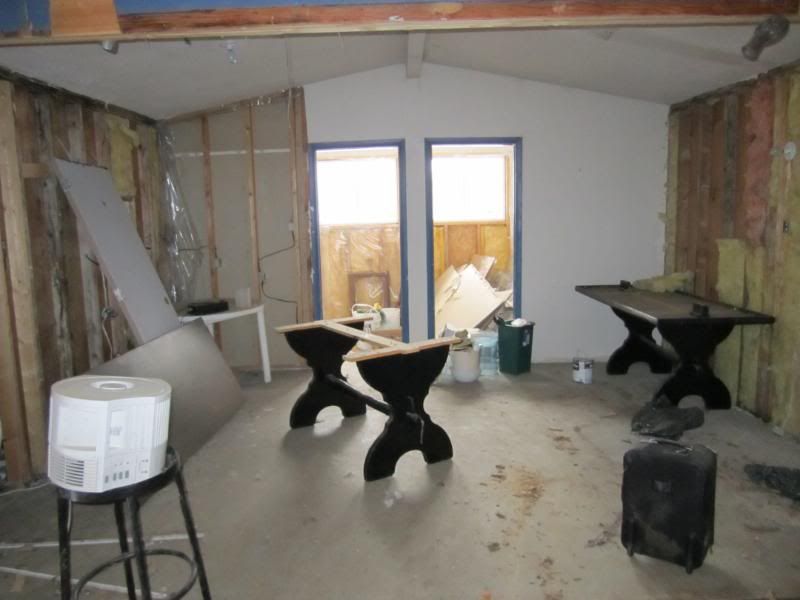 The last cabin I went into had brand new drywall and renovation going on, but it was obviously abandoned due to whatever they abandoned it for. The cabin itself was rotting on the outside, but fixed up and ditched on the inside. Like I said, this is trending throughout the whole place, some more strange than others - Who fixes up one crappy cabin halfway and then decides "screw it"?

The chalet and surrounding area: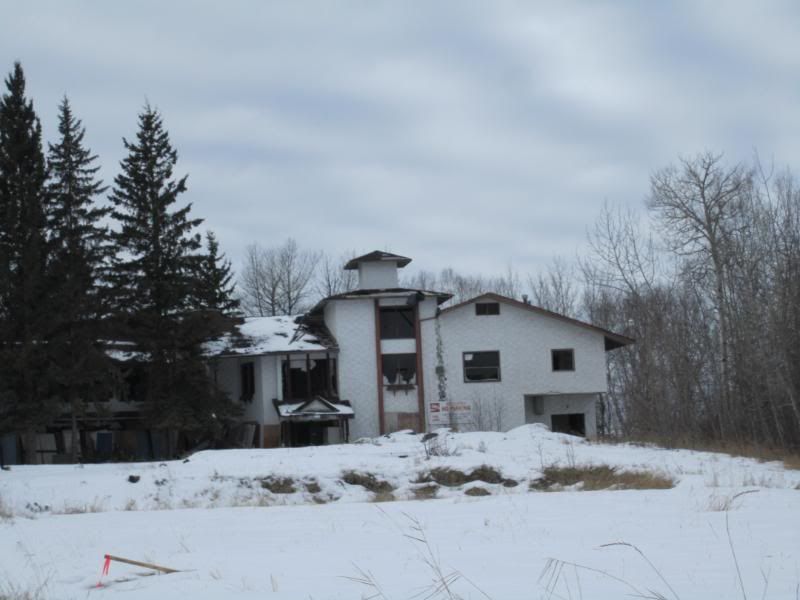 The Chalet itself is still standing - and that's about the best summary I can say. All the windows are broken out, and all the doors inside have been removed and placed precariously against the outside of the building for whatever reason. The area just outside is littered with crap - office chairs, banquet style guest chairs, Random objects of no real purpouse and twisted metal and scraps of brand new construction material. It's like a construction company moved everything in and then blew up. Just exploded everywhere. There was an odd trailer just outside, which just happened to be filled with the things you don't expect to see out here in the middle of nowhere: Like boxes upon boxes of photo albums and even baby books - FILLED OUT with names, dates, and thousands of pictures.

Everything was strewn about so carelessly, but one can assume the rampant vandalizm shown throughout was a fairly big cause of it.

Next post: Part 2 - inside the chalet and the "other" building beside it.