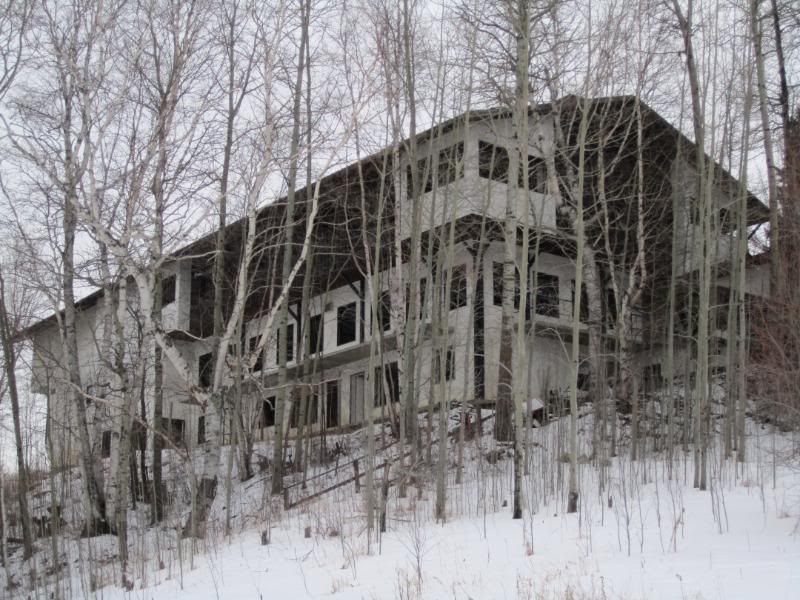 As Trent and I headed along the lake side road to get back to the car, more delapidated buildings just kept showing up. At the side of the smaller of the lifts, there was a big shed like building missing a quarter of it's roof. There was no signage (save for "keep out") and a single padlocked door. The padlock was actually cut open so we went inside, it must have been some kind of machine room because it was filled with high pressure hoses and boilers and all sorts of things.....I remember reading that eden lake used to create their own snow for the hills, so the pressure hoses are probably from that, everything else is a big question mark.
The structure itself was unsound and about ready to give way to the elements. I'd give it two years, tops.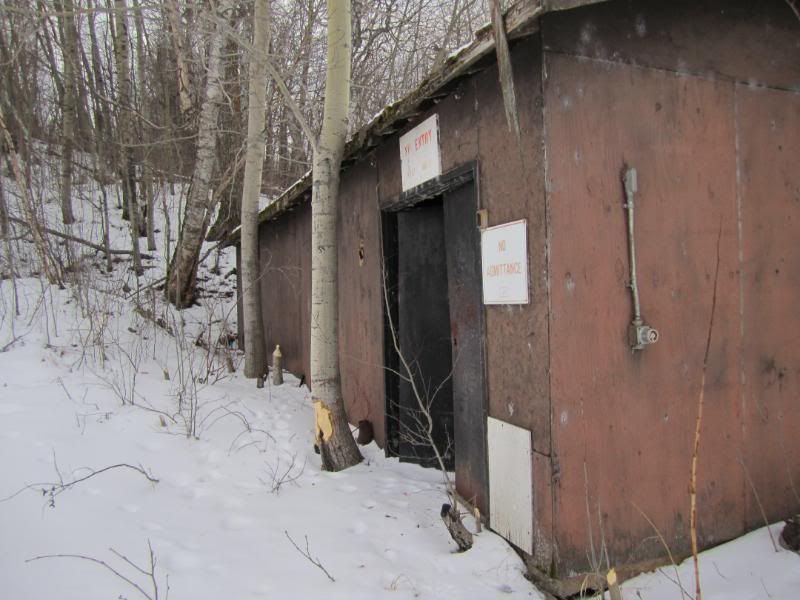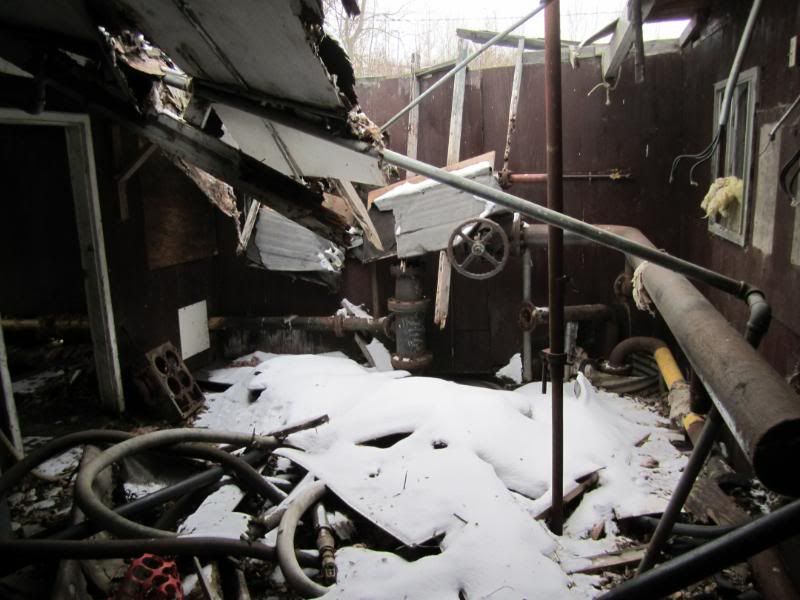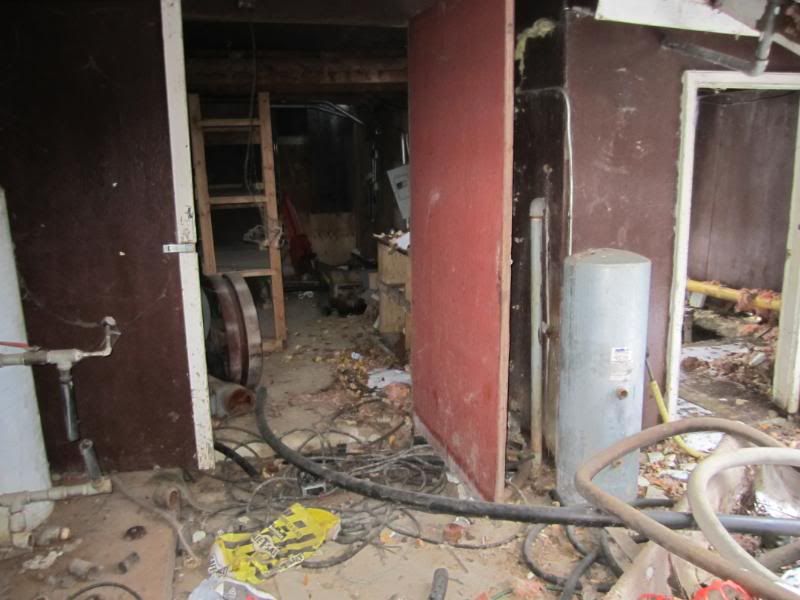 What makes it worse is that the roof caved in - just kind of made any clue as to what this was for end up in the middle of the room in pieces. This is what gets to me the most about these kinds of places. Do something with it! Sell it for scrap! DO SOMETHING with it.
The next building was a medical building, complete with red and white cross on the front (just in case you poke a ski through your lung or something) There wasn't much in it, half the roof was completely gone (plywood is not the ideal construction material) However it did contain two pretty decent looking sleds that would have really come in handy when travelling down the ski hills. Note: Get sleds BEFORE going up the hill next time around.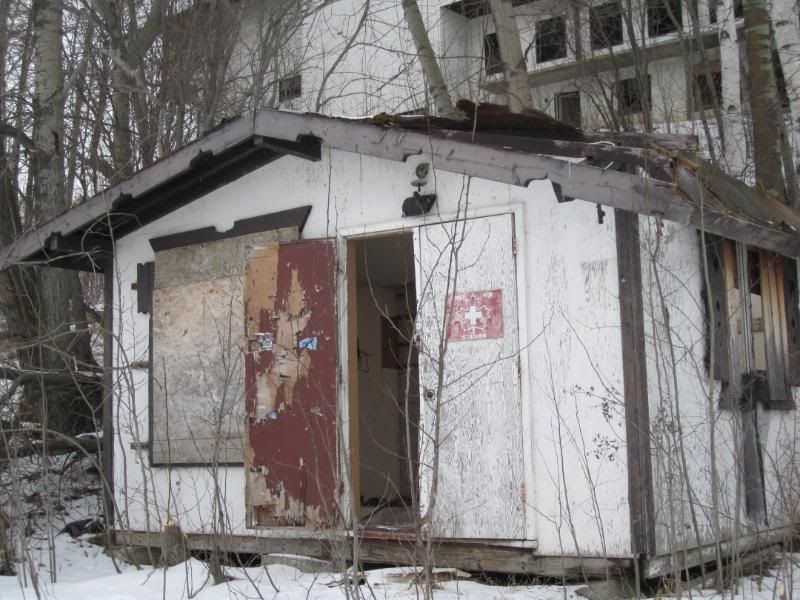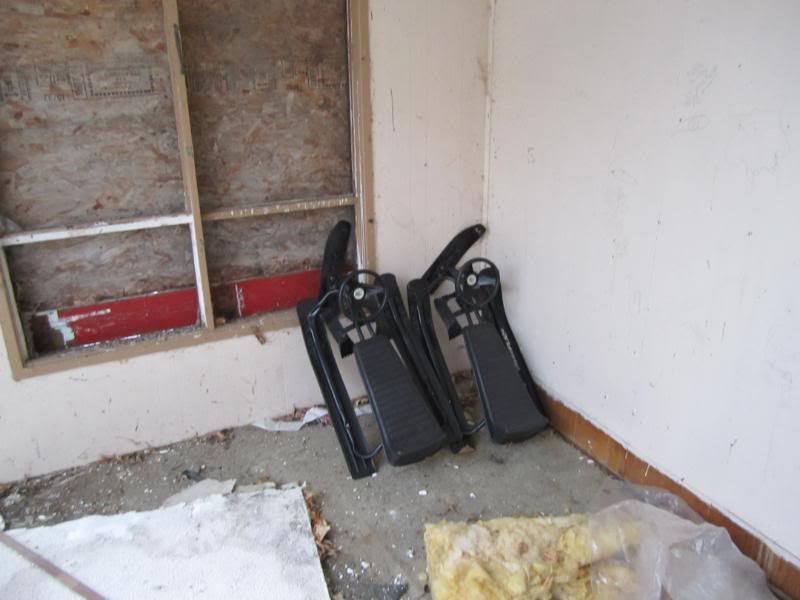 From outside the first aid building you get a pretty neat look at just how big the chalet building is. It's just at the top of a small but steep cliff/hill.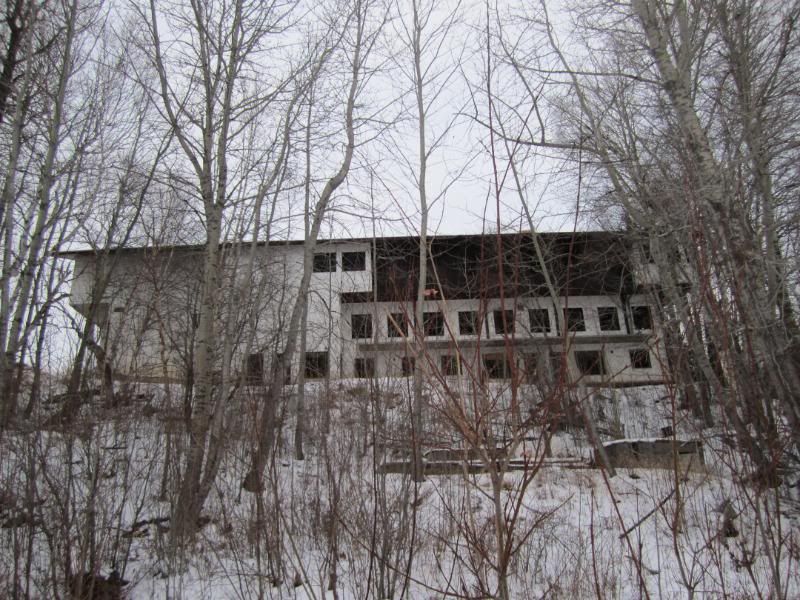 From this point, the road gets kind of closed in by a patch of trees, and yet you still see ski's or ski boots or busted machinery just laying around.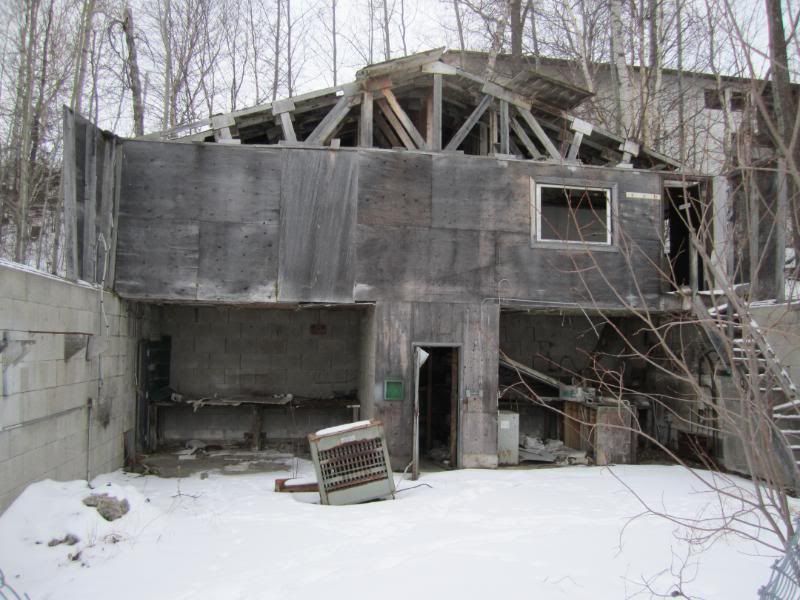 The above structure actually had a "ski blackcomb" sticker on a door at the top of those reeeeeallly rotting stairs. That's a ski hill in whistler, BC, an entire provice away. Who knows?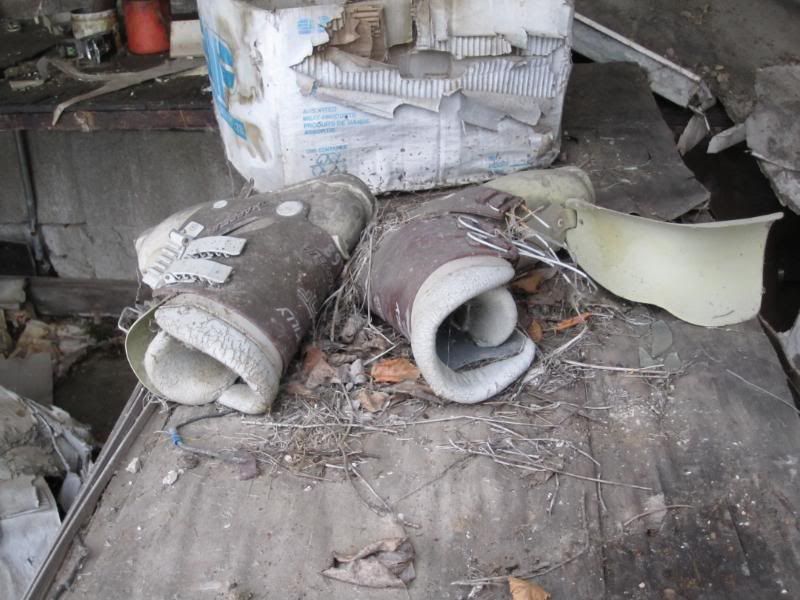 I tried to pick one of these boots up, and it disintigrated in my hand....I mean the plastic just crumbled like powder.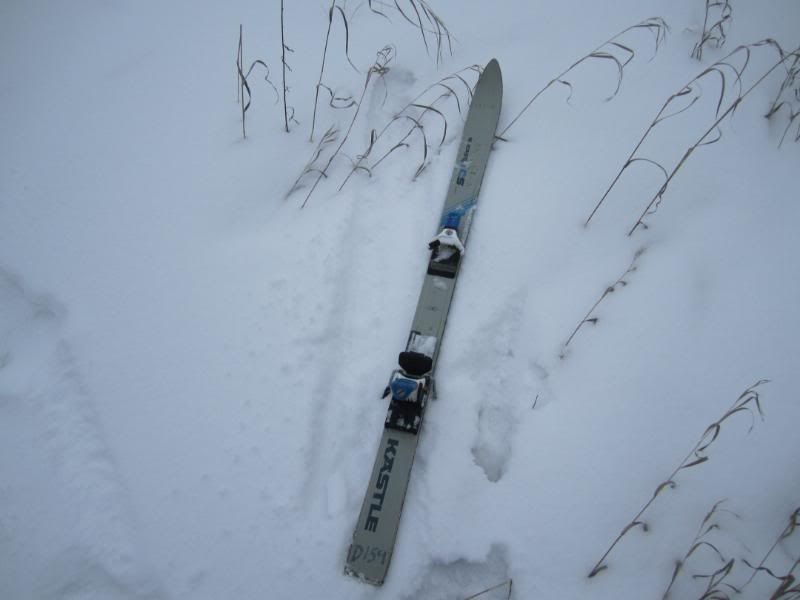 Hey, jupiter iron works canada, you left your boxy red thing out here. Don't you want it? It's was probably expensive at one point?
The cabins, from the other side and through some trees.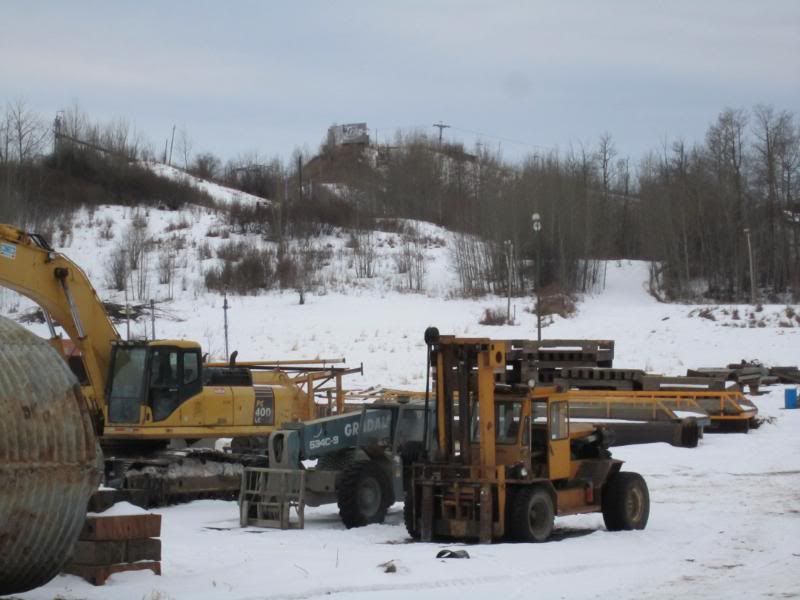 More stockpiled machinery, rusting away. I know it looks like they are new and ready to work and that someone just put these here a week or so ago.....Trust me, they've been here a while. A closeup of the key in one ignition proves it: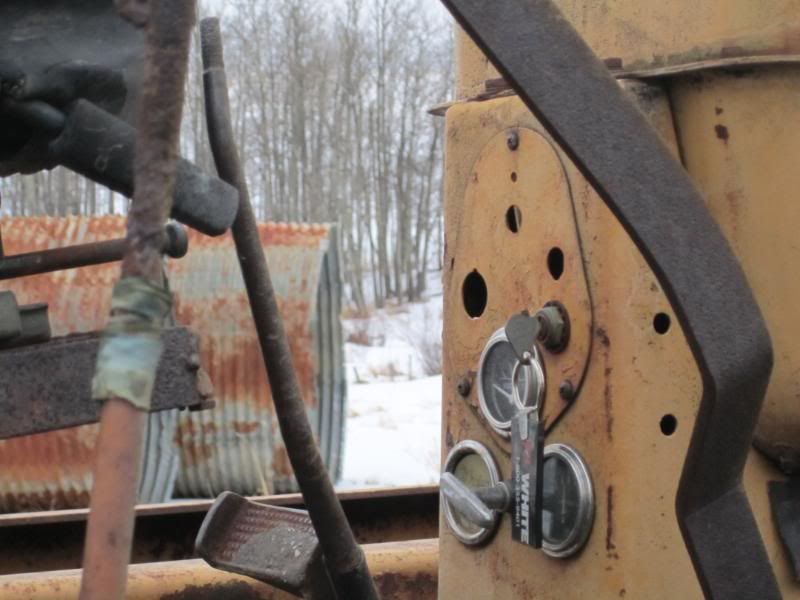 Notice the rust, the materials falling off off and apart.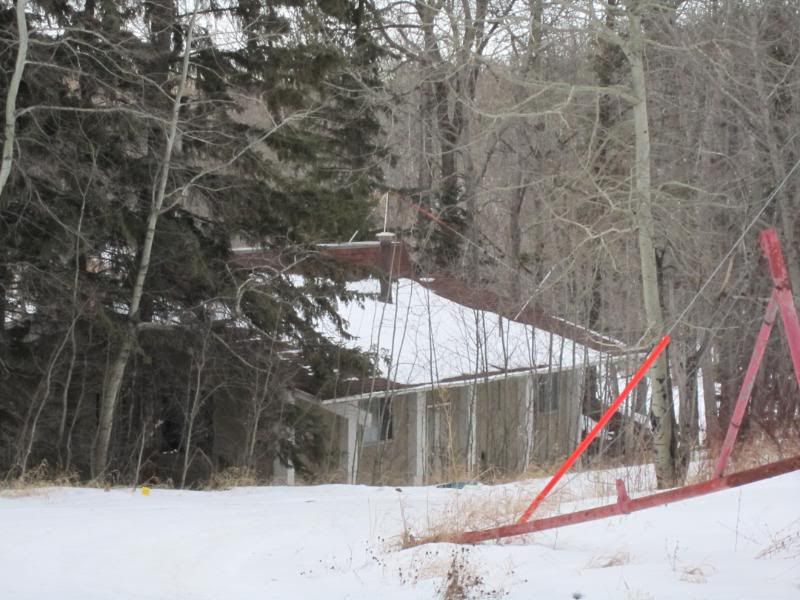 On the left there was this house, further down a different road and closer to the lake, we didn't know if someone lived here or if this was another abandoned building, but there were people in a truck coming towards us so we didn't explore.

That concludes the day Trent Reznor and I took a trip to Eden Lake, Alberta. It was cold and really tiring and dangerous at times but well worth it in the end to document such an incredible place in the middle of nowhere, rusting and rotting away, hidden in plain sight.

I took 215 pictures that day, and they can ALL be seen without my witty commentary on my photobucket:
http://s3.photobucket.com/albums/y52/theunoticeable/Eden Lake/